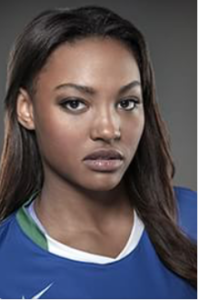 The running list of honors for Zachary High track star Janie O'Connor continues to grow.
O'Connor has been selected as Louisiana's Gatorade Girls Track & Field Athlete of the Year.
During her junior season O'Connor, Louisiana's top girls sprint prospect in the class of 2017, led Zachary to Division I indoor and Class 5A outdoor state titles this spring.
She becomes the second ZHS athlete to win a Gatorade award during the 2015-16 school year, joining quarterback Lindsey Scott Jr., who won the football award last fall while leading the Broncos to the school's first state title in football.
"I've got to thank my coaches and my teammates for everything they've done to help me get to this point," O'Connor said. "This is a big award; it's an honor to win it. I'm proud to receive it.
"I still feel like there were times when I could have pushed myself harder, especially in the 400 (meters). But I'm pleased, and something like this (award) gives me motivation to finish stronger my senior year."